8 - 17 July 2006 - Singapore
37th International Physics Olympiad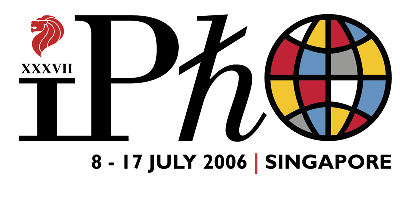 Following five students from Sri Lanka participated in the 2006 IPhO held in Singapore.
Asanka Udara Disanayake
Dharmasoka College, Ambalangoda.
Gayanga Jayapahan Kottegoda
Ananda College, Colombo 10
Tharindu Rukshan Bandaragoda
Richmond College, Galle
Miss. Suvetha Balasubramaniam
Chundikuli Girls College, Jaffna
W. M. Buddhi Sachith Wijerathna
Maliyadeva College, Kurunegalle
On behalf of IPSL, Dr. Ramal Coorey and Mr. N. Karthikeyan accompanied the contestants.
Tharindu Rukshan Bandaragoda won an honorouble mention at this contest.